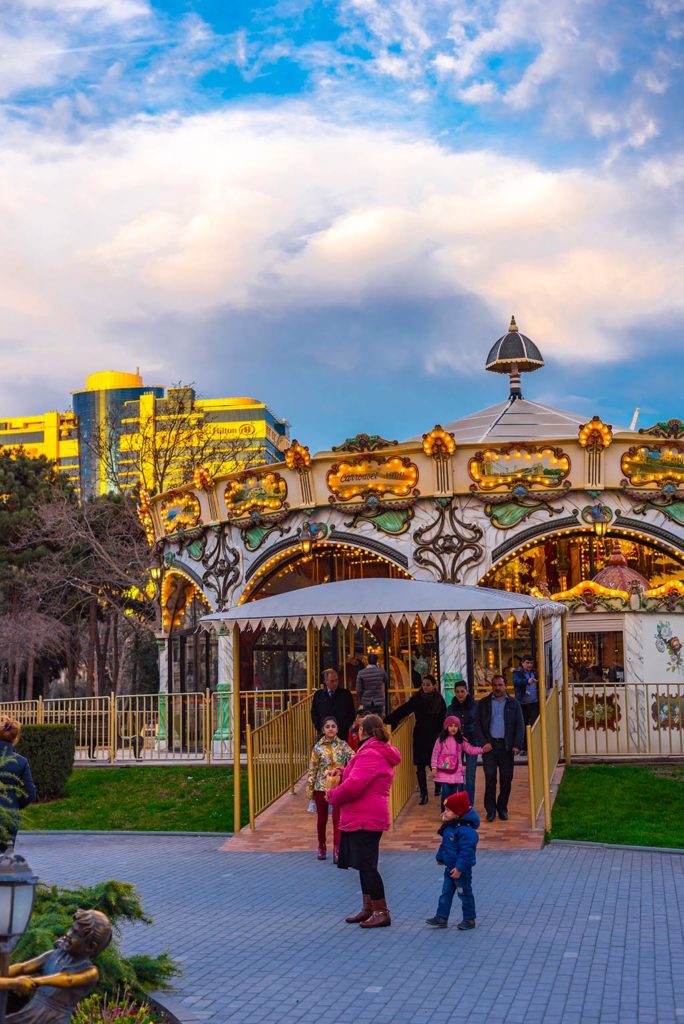 Merry-go-round closed with a kiosk in Azerbaïdjan
Why closing a Merry-go-round with a kiosk cover?
The merry-go-round can be closed or simply covered with a kiosk.
It offers a great way to welcome  your visitors in full safety & protect them to any special climatic conditions.
Passengers and visitors can have a few time inside the kiosk, protected from wind, rain, snow or sun and hot temperatures.
It creates a large and nice space to offer more place inside a Theme Park or in City's urban areas, where people can have fun.
Do not only think at the big attraction, the merry-go-round can reveal a magnificent allure and enhance the beauty of your place.
This big structure can include areas for cross-marketing with goodies, candies, food & beverage, and so on.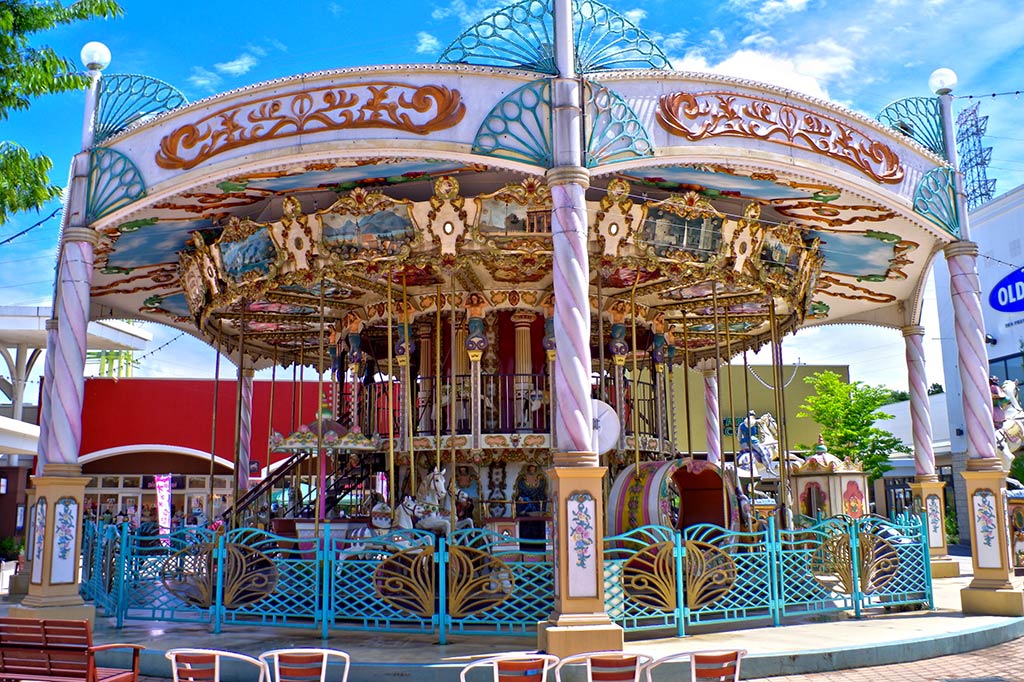 Merry-go-round covered with a kiosk in Japan
Large-sized Merry-go-round with kiosk crown boards
Concept1900 Entertainment manufactures large-sized carousel too, which can be decorated with Kiosk roundingboards to offer a magnificent view.

These large-sized carousels offer a large volume of passengers, and can be implemented inside with a lots of animated carousel horses.