Bike'n Roll brings you back to 19th century
Like stepping into a time machine, the french carousel manufacturer brings back to life a popular vintage attraction and keeps the original tradition of the ride alive! The self-ride bikes roundabout built in the 19th century is now available with all current engineering and security standards, to delight both adults and children.
Theme park owners can now propose to their clients a family and interactive attraction to travel back in time to that decade!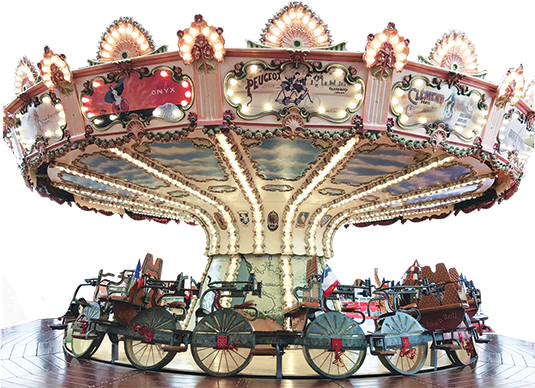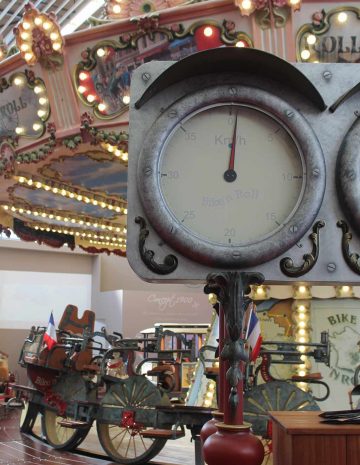 How it works
Designed as an interactive and family entertainment, this unique ride replicates the original 1900's bicycle ride. It allows 40 participants to have fun racing as sporting team.
No need to be a real athlete, the rotation starts easily with few rider efforts. Children can support their parents safely during the racing, by sitting next to them.
Features
480 PPH / 40 passengers at one ride
Specially selected materials complement the aesthetic vintage design
The same raw materials that were used
in the 19th century
Manufactured in compliance with security
engineering standards ensuring the highest safety standards with
– passenger setting retainer,
– double security on safety belts,
– and dual braking system with emergency stop.
Download Gazette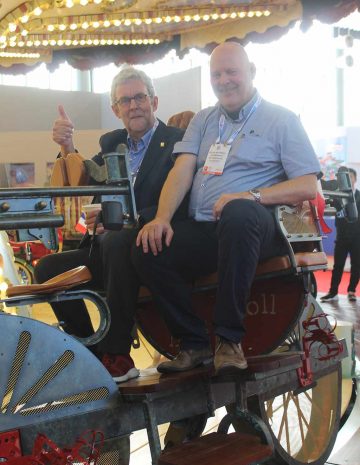 Entertainment for individuals & group of professionals
Call us for more information: +33 (0)323526900