Our research department works in collaboration with designers and engineers developing safe, innovative, functional one-of-a-kind work of art and always looking for new creative ways to use the carousel theme and décor in different applications.
Sculpture and Molding workshop is used to invent new character themes and décor, casting and specializes in IP design. Every figure is custom made with quality craftsmanship.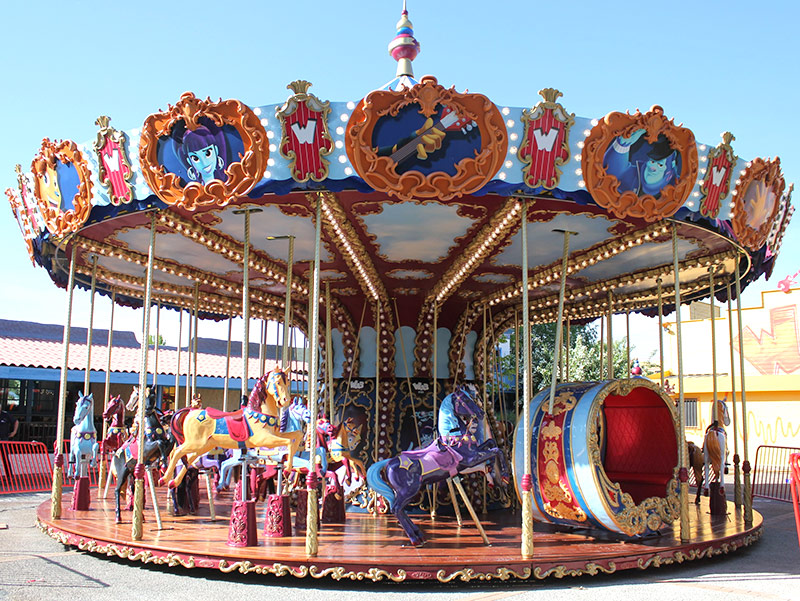 Walibi theme park carousel @Concept1900 Entertainment
You may choose different style of rounding-boards depending on your theme park: large or long traditional rounding-board, or kiosk version for a magnificent appearance.
Merry-go-round for theme park
Theme parks can choose our standard product to apply their general colors. The rounding-boards of the merry-go-round can be adapted to the theme park mascot & logo.
This kind of decoration allows the merry-go-round to fit perfectly in the theme park environment, and is adaptable to any diameters, for any entertainment area (as FEC, indoor or outdoor) >> Visit our page "Rotative platforms"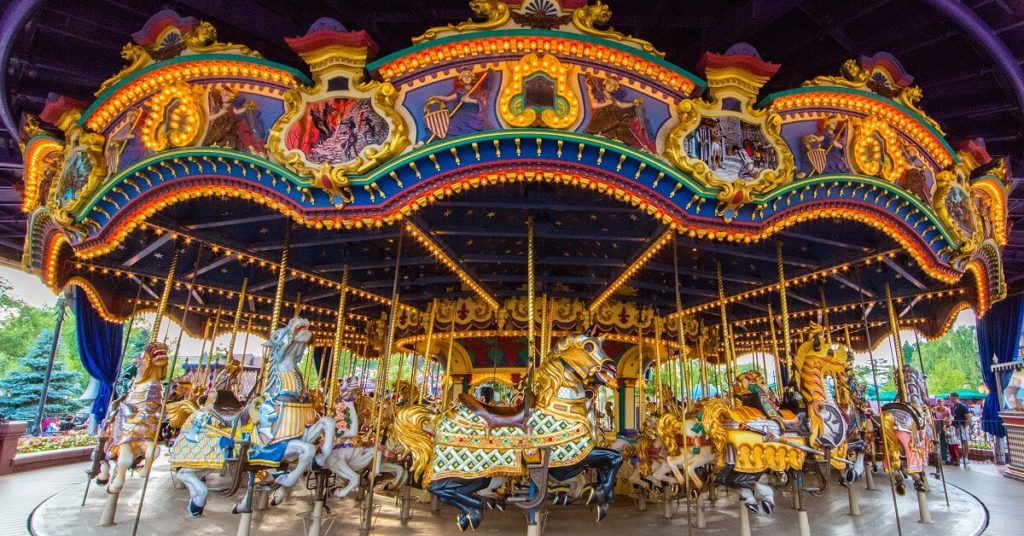 Disneyland Paris – Carrousel de Lancelot (credit: dein-dlrp.de)
Merry-go-round for brand event
Create new consumer experience in public realm
The carousel offers an authentic joyful witnesses to way of life, so that your customer may experience differently their passion for your brand.
Merry-go-round will always be the symbol of happiness, and by the way, a suitable support for branding.
Keep in mind that carousel ride can be transformed to a bar, coffee shop, restaurant, stage, marketing or retail display even bed. We can create what you can imagine.