Booths for operator comfort & cross-marketing
Operator booths are perfect for the conform of the ride operator, they allow as well the sell of tickets or carousel goodies. Used indoor or outdoor, the operator booth is available in all sizes and with fine decorations.
Concept1900 manufactures complete candy shop and sweetshops too, dedicated to the food & beverage.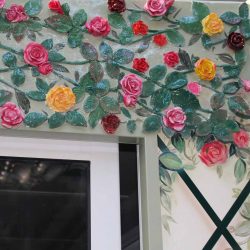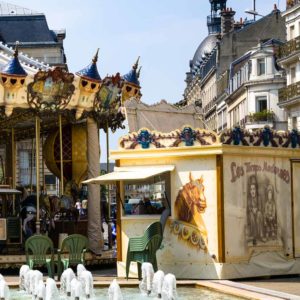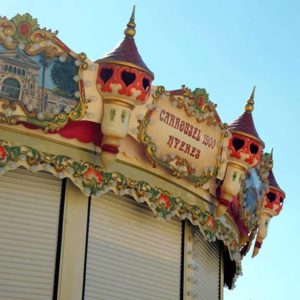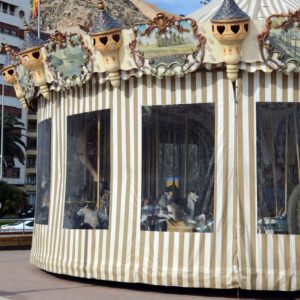 Closure systems are available for your carousel such as tarpaulin, electrically controlled shutters or aluminium grids.
A ramp of lights offers a wonderful way to shine your carousel. Placed above the canopy, it created a sensation of height. Inlaid with LED lights, it contribute to minimize the necessary power to light the carousel ride.
Dungeons shapes can replace the traditionnal 1900's joint-covers. This decorative ornement gives your carousel ride an unique and magical style.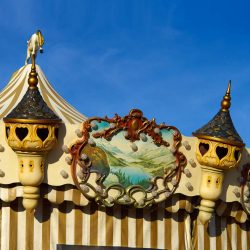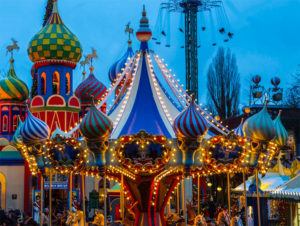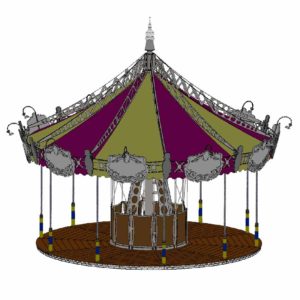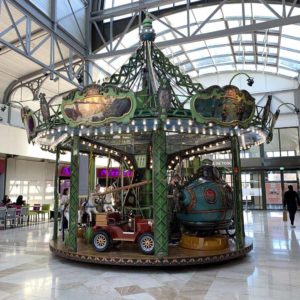 For Jules Verne carousel only.
Eiffel structure enhance the steampunk style of the carousel with a metallic framework placed above the canopy. Depending whereas the carousel takes place indoor or outdoor, it can be used with or without canopy. With these archs, your carousel will enjoy a new sensation of height.