Welcome to winter wonderland
This year in France, Concept1900 has introduced a unique, fairy-tale style ride. This reindeer attraction takes place at the Christmas market in Colmar. This ride has 12 mechanical arms, providing up and down movements, with a sleigh and reindeer character at the end of each. The design is also adaptable for different seasons, as alternative characters can be installed on the arms.
"Take a flight with the reindeers like Santa Claus flying in the sky"
Guaranteed to get you in the Christmas spirit!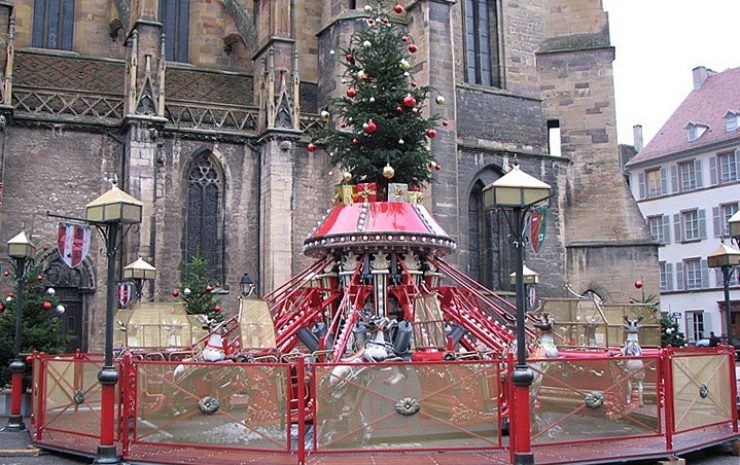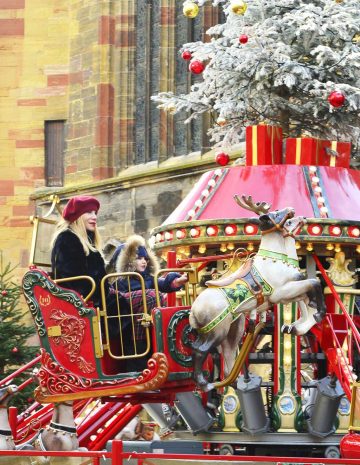 Capacity
– Reindeer model includes 1 sleigh and 2 reindeers character at the end of each, for a Total : 24 seats / 288 PPH
– Possibility to change figures for eastern season (rabbits and chocolate eggs) or summer season (sailboats &  dolfins)
Material
-Diameter 8 meters
– 12 mechanical arms
– Up and down movements
– Ride on 3.5 tonnes trailer
-Fully galvanized structure
– Design according to standard EN13814
-Compatible TÜV compliance
-Adaptability of subjects according to the seasons (Christmas themes, planes, animals, boats, etc.), on a single interface
– Capacity 24 places
-Maximum rotation speed 7 rpm
-Maximum climb range 1.8 meters
-Development of barriers and queues possible
– Peripheral ambient light system possible
Coming soon
Version increased in term of capacity and even more height!
Up to 2.8 meters elevation
Capacity 32 seats and 64 passengers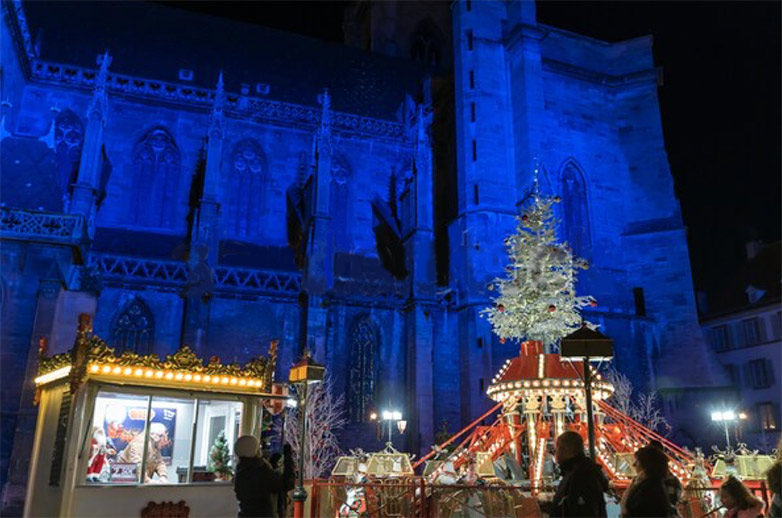 Seasonal attraction with interchangeable thematic characters
Call us for more information: +33 (0)323526900